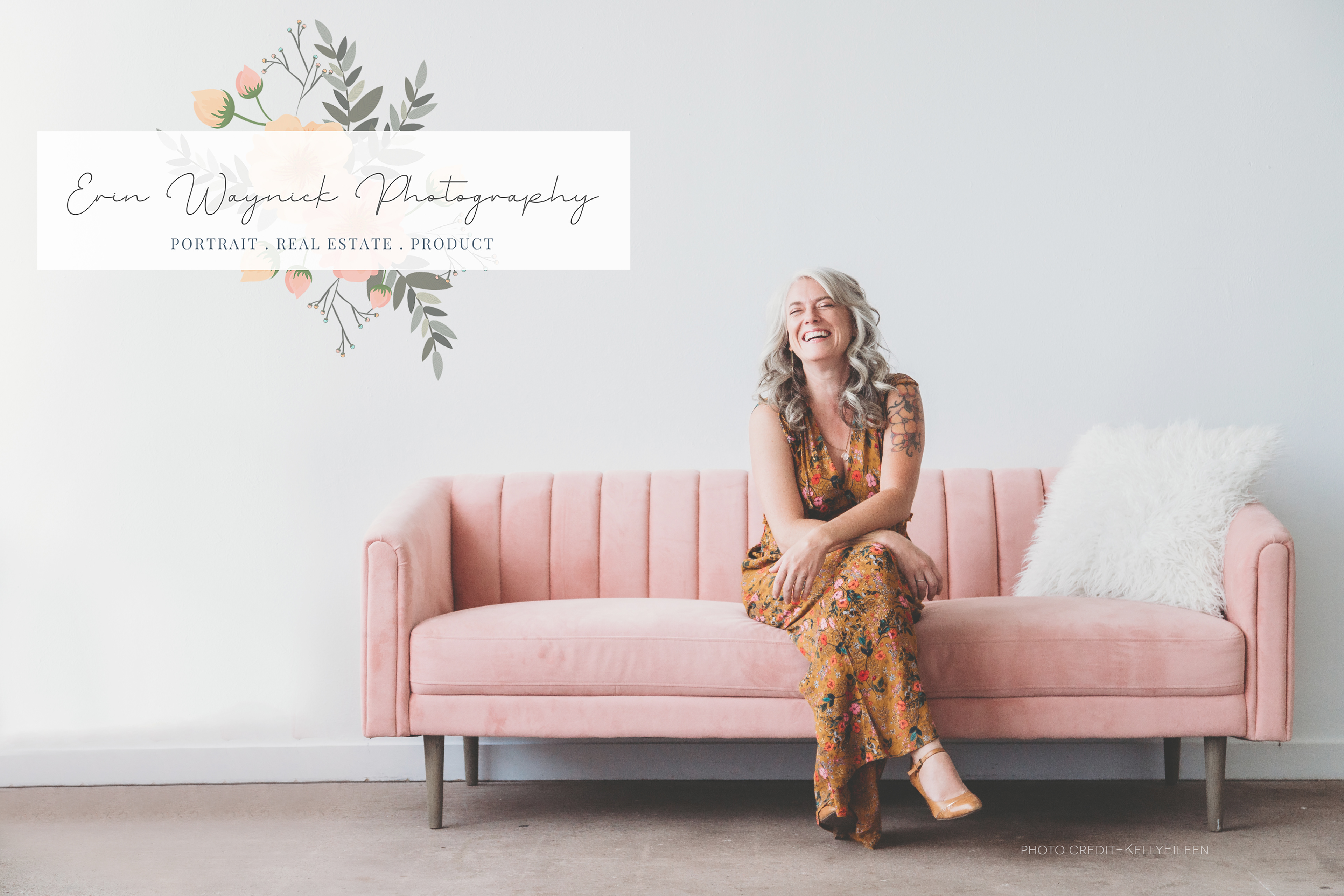 I'm Erin. I'm a photographer based out of Loveland CO specializing in Portrait, Real Estate and Product Photography. 
It's been a long journey getting here......
Since I received my photo degree in 2015, I've absolutely loved working part time with other photographers, both as an assistant and an editor,  then doing my own work on the side. I was content with being a helper/encourager and helping these incredible and talented women create, collaborate and build their businesses instead of growing my own.
Also, for the past 4 years I have had the pleasure of helping a friend build her gluten free cake business "The Sweet Petite Bakery" as her Head Baker. This was my day job while my photography life remained a side gig. That is until February 2021 when over night a tendon in my elbow tore. I couldn't use my arm for almost 3 months and still have limitations today. Needless to say I had to leave the bakery which was my safety net.
Amazingly enough, with a tripod, I could still take photos. I could also use my computer and edit easily. My main source of income was gone which was terrifying but it catapulted into making a serious change and taking the leap into my dream.
I'm now committed to Erin Waynick Photography and It's not just a side hustle anymore. 
As for my work, I'm an eclectic person and it definitely comes though in my photography.  That is why this website won't look like your typical Real Estate Photography site or the perfectly curated Portrait website, because that's not me.......This is 💕
Every Portrait, Home and Product photoshoot is unique and I go into every job like it's the one and only, focusing on the individual energy, feel and style of the session.
Click on a category below to view